Reading Time:
2
minutes
After years of development we are excited to announce the release of the latest incarnation of our popular community engagement platform. On January 20th, 2020, the all-new Aluminate will be unveiled, marking not only a new version, but an evolution in the online community platform as we know it. On the 22nd an exclusive webinar will reveal the full potential of this revolutionary new platform.
A decade of feedback and development
Over the past decade we have been developing Aluminate by listening carefully to our customers' real world needs, and combining this feedback with our vision for what a community platform should look like.
Today Aluminate is the platform of choice for over a third of the UK's top universities, including University of Manchester, Oxford Brookes, Warwick, Bristol, and many more…
Leading public schools, the most innovative of global institutions, and The Council for Advancement and Support of Education (CASE), additionally, trust Aluminate to engage, empower and extend their customer communities.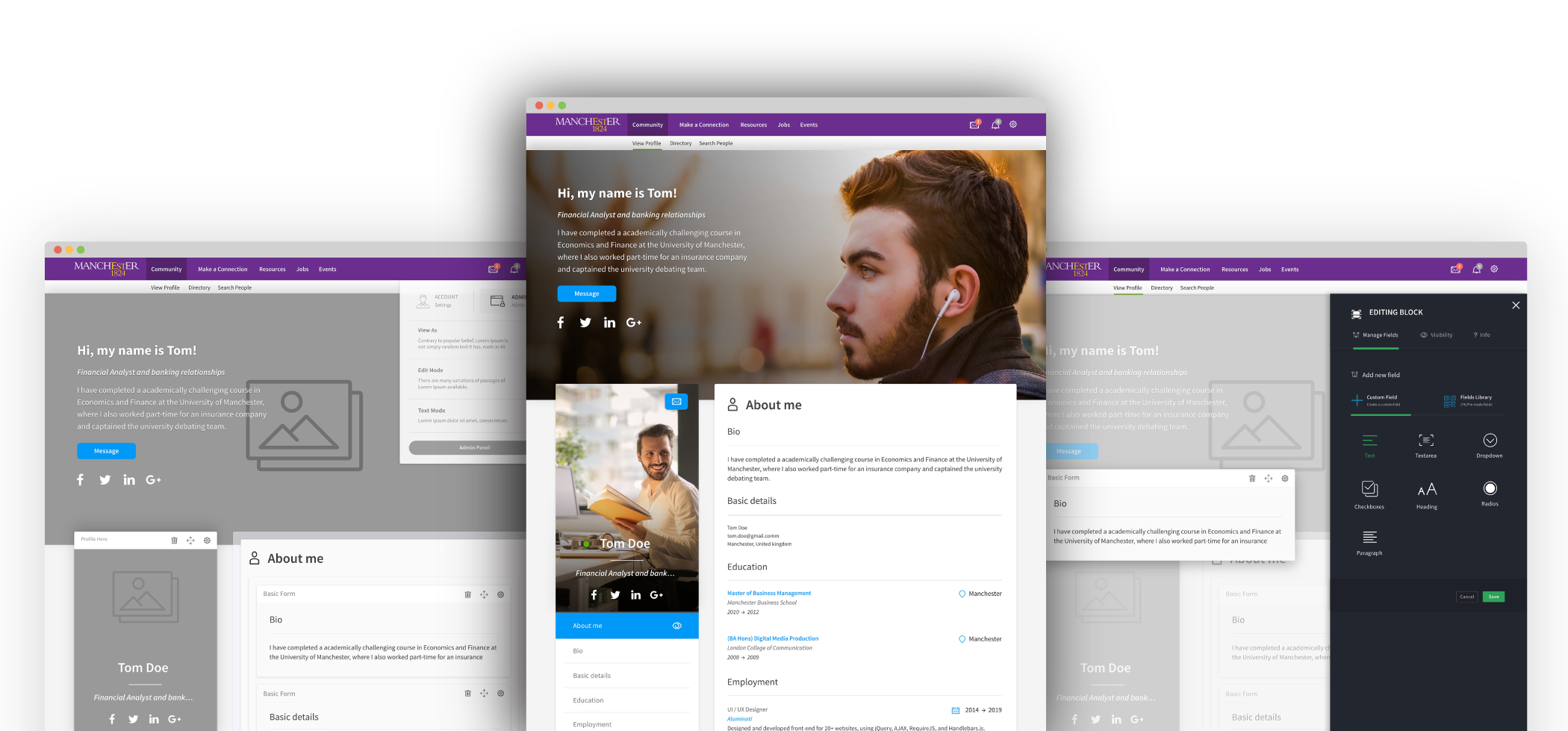 A platform without boundaries
Aluminate as a mature and well-developed platform features everything you need to build, sustain, and understand your community networks: Aluminate Community Builder starts by helping you to lay this foundation, and optimizes your opportunities by giving you the tools to easily customise and build your own networking functions – future-proofing your investment to grow with your evolving needs.
Whilst our powerful yet simple building tools mean you can happily begin to build for yourself, our friendly in-house development team and expert customer support are only a click away, meaning that you will never be alone should you need help.
With Aluminate Community Builder, the power is, quite literally, in your hands…
A fresh new look
Aluminate is not just sharply intelligent…it also has a youthful, pretty face – a fresh, clean, people-centric design making the new platform friendlier, easier to navigate, and more engaging than ever before.
The community platform has evolved, and it is called Aluminate Community Builder.
In the next post we will be looking at if we should be calling our alumni the C word!
Sign up for our upcoming webinar.