Discover Aluminate Community Builder
We are more
than a platform
We are an extension of your team, providing experts to help with innovation, strategy, research, user experience, implementation and beyond.
Featured Partner Communities

The Cannon Members

CodeVA

University of Cambridge
See more...
The Cannon
"The Aluminate Community Builder's flexibility and speed with which it could be configured to meet our needs was a major factor in the decision to partner with Aluminati"
Jon Lambert - CEO, The Cannon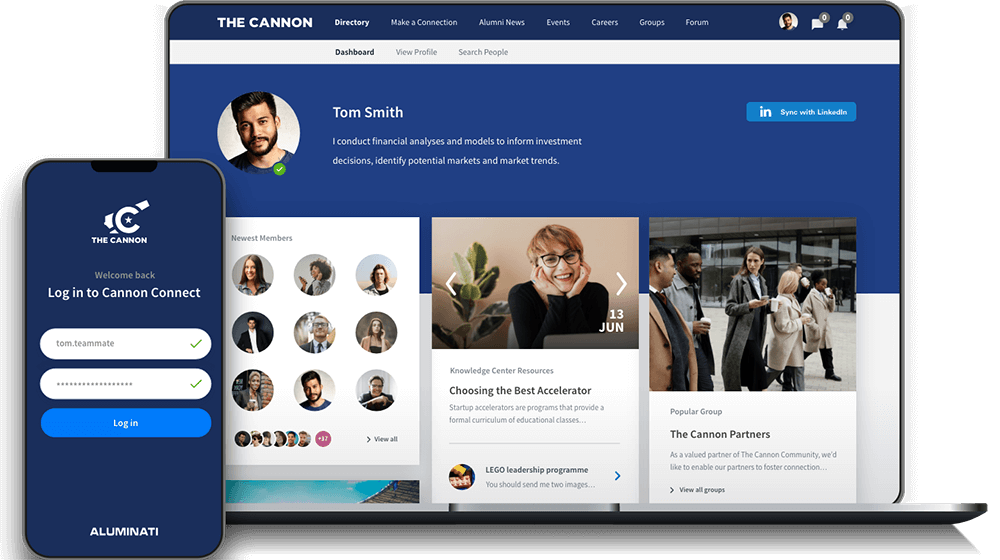 CodeVA
"We appreciated the Aluminate Community Builder's ability to export data and content, its security with member logins and being COPPA Security Compliant (Children's Online Privacy Protection Act 1998), the ability to support multiple user types, the ability to allow for multiple types of engagement (forums, discussions, events), and the ability to host multimedia extensions and learning modules".
Betsy Seymour - Project Lead, CodeVA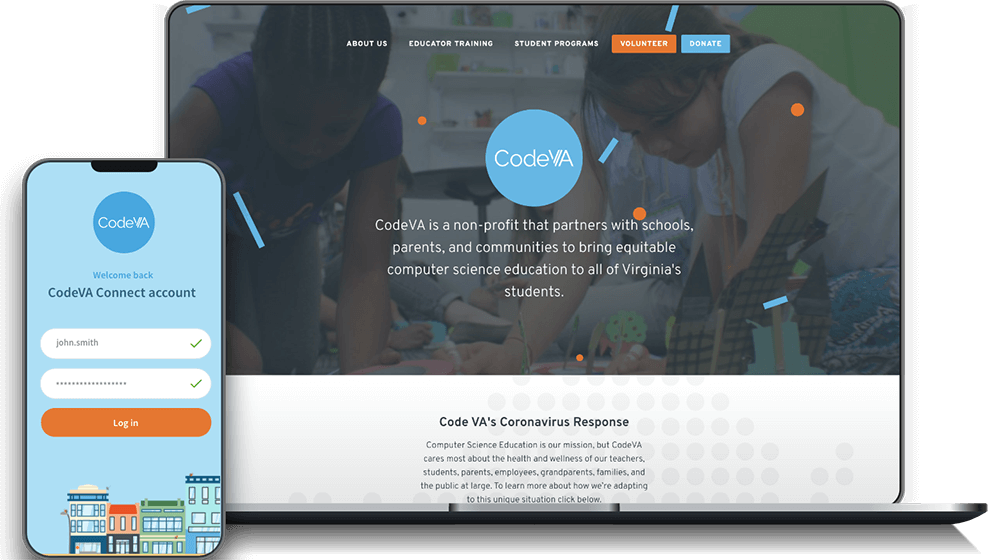 University of Cambridge
Until recently , the University of Cambridge Careers Service operated an 18 year old bespoke 'Gradlink' mentoring system. Despite successfully enabling connections with up to 1900 mentors, it became an unsustainable challenge to maintain. The new mentoring platform, branded "Alumni Careers Connect", launched on Aluminate Community Builer in January 2021 including a full migration of existing users.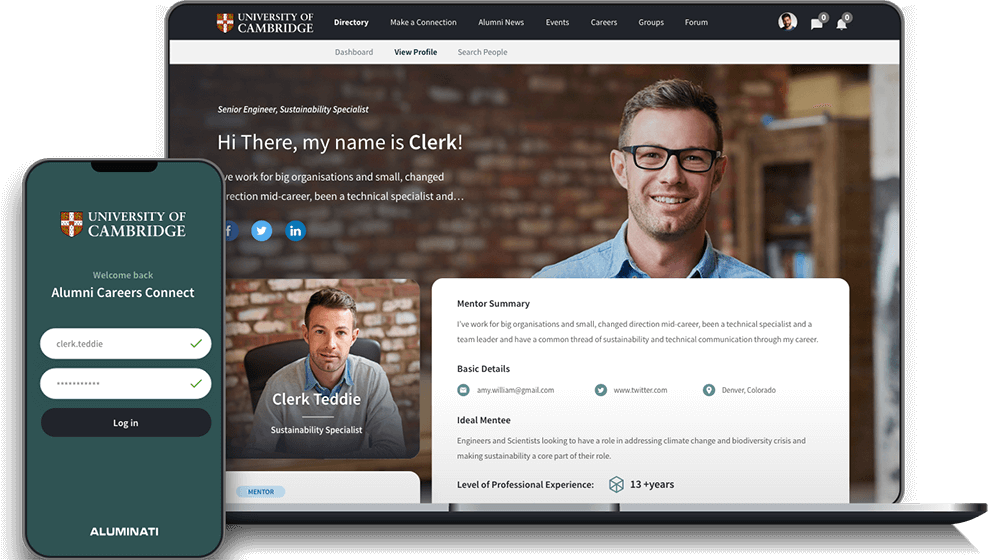 What Community are you Building?
Human Resources
Target development opportunities, expand your candidate pipeline and minimize your talent acquisition costs by staying engaged with current and former employees through the knowledge center, career boards, mentoring or networking events.
Employee Experience
Improve company culture by providing members the opportunity to drive deeper connections through peer mentoring, sharing success stories, and joining volunteering or networking events.
Alumni & Community Relations
Build an alumni community that drives business opportunities, talent rehires and brand affinity, through deeper connections within alumni stories, targeted news and professional networking.
Diversity & Inclusion
Enhance the community experience by connecting diverse members with common affinities where members feel a sense of deeper engagement and inclusion through groups, mentoring or events.
Create Powerful Network Effects
Connect your members to each other by enabling member to member connections for exchanging advice, opportunities and support. The more members join, the more valuable their membership becomes.
Globalize Your Relevance
Digital membership spaces ensures your members can interact across borders, ensuring you are delivering value wherever they are, and whether members are able to meet in person or not.
Manage Memberships at Scale
An advanced community platform allows you to scale up your membership to millions of users whilst still keeping their experienced tailored. Retain your personal touch without needing to hire an army of staff.
Increase Membership Revenue
People understand 'it is who you know' that matters. Offering your members an indispensable digital network justifies an increased value of membership driving more member registrations and higher revenues.
Connected Members Remain Members
When members form deeper connections with each other, they strengthen their sense of community and belonging, making them more likely to retain their membership.
Obtain Critical Insights
Powerful analytical tools help you truly understand what you members care about and are searching for, enabling you to optimize your membership strategy to appeal to their needs.
Alumni Advancement & Development
Build an alumni community that ensures lifelong engagement via both one to one professional networking and group interactions within forums, groups and chapters.
Careers & Employability
Enhance your students' employability through a self-serve careers portal connecting them with the best resources, opportunities, advisors and volunteer mentors.
Student Experience
With student wellness and mental health a crucial component of a successful student journey, you can create a safe digital space for students to engage formal and informal support from their peers and professionals.
Admissions
Enhance your arrival rates by leveraging your best cheerleaders - enthusiastic current and former students. As ambassadors for your institution they can connect with prospective applicants and offer holders to share their positive experience via one to one conversations or by sharing their story on a searchable profile directory.
A Unique Platform
Builder System
No other platform includes the ability to update existing pages as well as build out entirely new community spaces. Our intuitive block-based builder system is truly a world-first in the community space.
Latest News
News and Announcements