The World's Most Customisable Online Community Platform
Build your platform to fit your online community.  Not the other way around.
No other platform includes the ability to update existing pages as well as build out entirely new online community spaces. Our intuitive block-based builder system is truly a world-first in the online community space.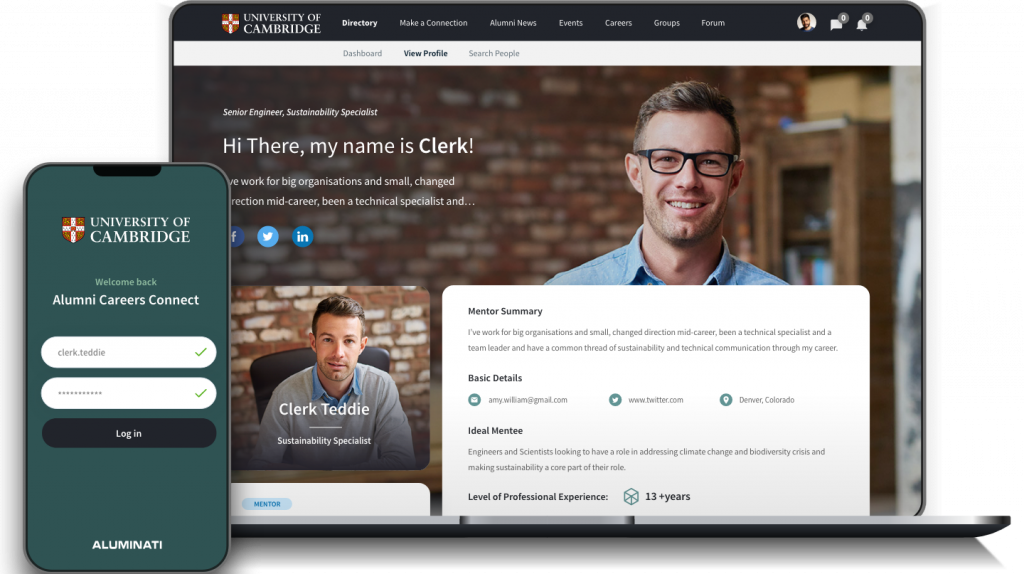 An All-In-One, Scalable Online Community Solution
Everything you need to manage and engage your online community, all under one roof.
Aluminate is the most flexible platform in the world.  It also delivers a variety of sophisticated solutions catering for engagement needs across your institution whether they are mentoring, group management, data updates, or event marketing.
Don't be restrained
Every Online community is different and we have been building them for 20 years.  So don't settle for a cookie-cutter online community. Aluminate Our online 'Community Builder' removes limitations so you won't outgrow your platform.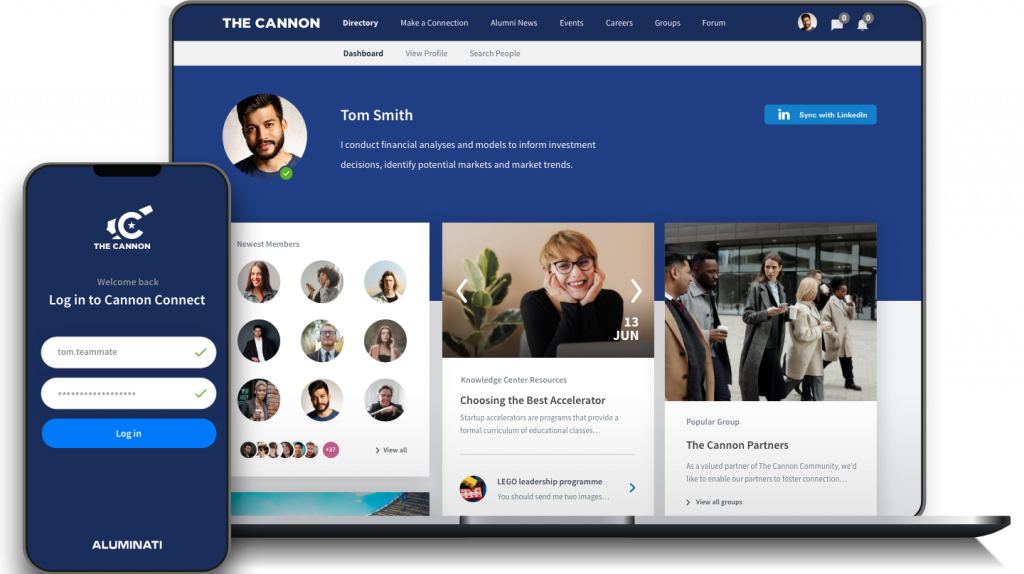 Discover Aluminate Online Community Builder
The dashboard is the core of your community

platform

.

It is an ever-changing landing page that shows the user everything that is happening on the platform and is tailored to their interests. 
Match mentors to mentees.
Community members can easily discover their perfect mentor.
Create an unlimited number of

groups within your online community platform.

Target regions or interests, giving your users a collaborative space to exchange ideas.
Everyone on the community platform has their own unique profile.
The directory allows your members to build connections and find each other.
Unleash the benefits of community-powered fundraising.
Position your giving opportunity where people are feeling their most collaborative and connected.
A flexible repository of content that you can share with your members.
Shared in an attractive and easily searchable interface. 
Your Data, Safe and Secure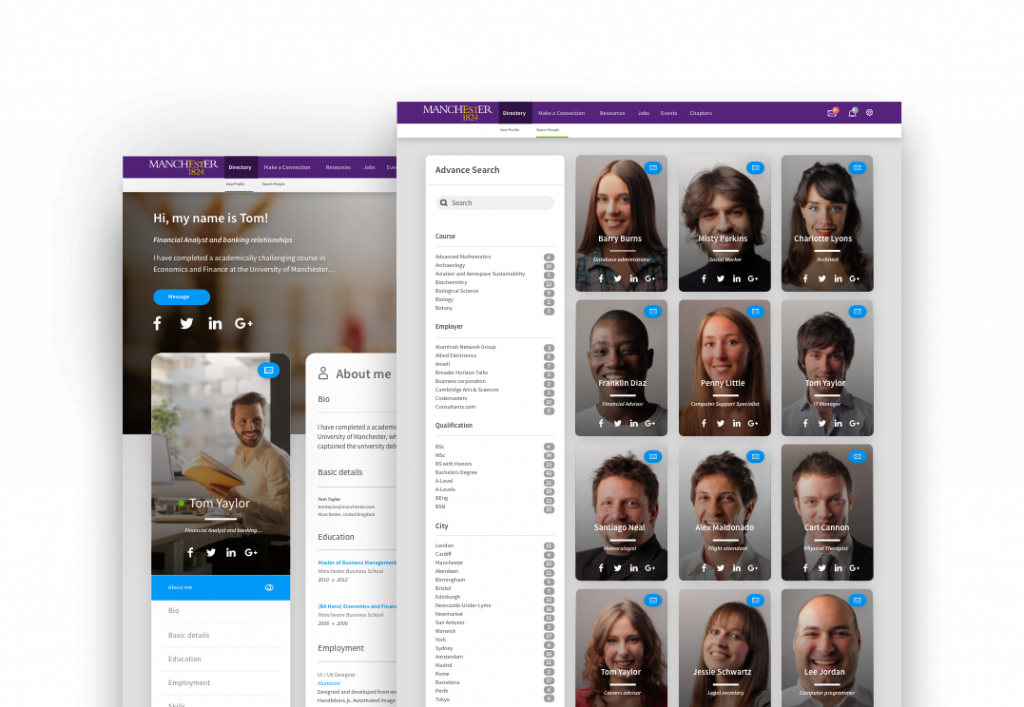 Trusted
Take control of your data.  Aluminate online Community Builder provides a safe, secure, high-trust environment for your data and your online community.  GDPR compliant with data stored in a location of your choice.
Tried & Tested
Learn what your online community really wants with strong data insights.  Aluminate Community Builder provides access to a powerful management area from which admin can steward your online community, run reports and manage your data safely and securely.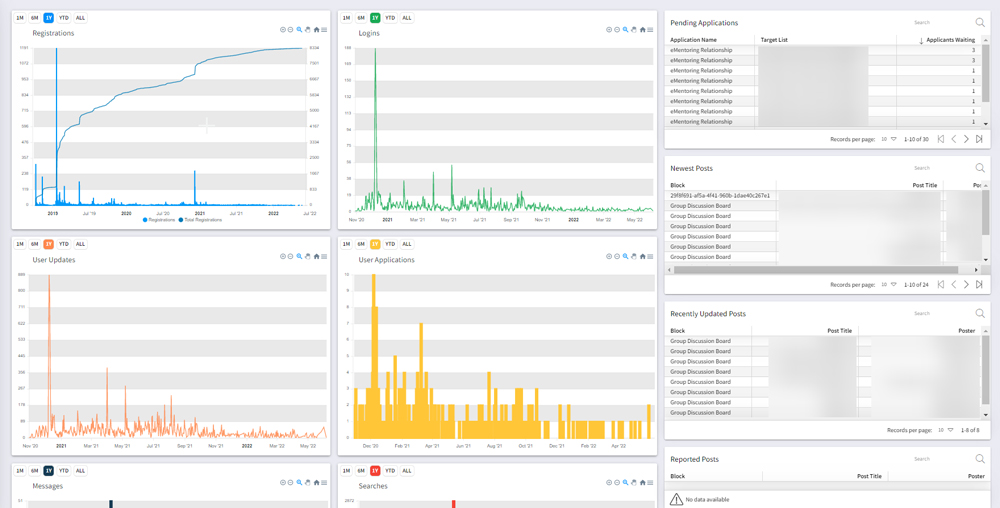 "The flexibility and speed with which it could be configured to meet our needs was a major factor in the decision to partner with Aluminati."
"The platform's ability to export data and content, its security with member logins and being COPPA Security Compliant."
"Aluminati know what development and engagement teams are trying to achieve, and has built a product that supports those objectives."
Molly – Head of Alumni Engagement
"The features are specifically designed to engage our audience, and have been developed over time to grow with us."
Anonymous – Head of Mentoring