Reading Time:
11
minutes
Successful corporate alumni management provides many benefits – one of which is tapping into new business development opportunities. 
Amalgamating these two is a useful and innovative way to utilize and get the most out of your network. It will also help to create mutually beneficial relationships that will benefit your business and keep your alumni more engaged. 
If you're interested in merging corporate alumni management and business development, here are some key steps you should follow. 
How To Combine Corporate Alumni Management & Business Development: 9 Steps 
Identify Alumni Network Opportunities 
Start by recognizing the potential within your corporate alumni network. Identify who makes up your alumni network, what positions they hold, where they work, their key skills, and so on.
Alumni tend to be well-connected individuals, making them a valuable asset for business development. Tap into the power of your alumni through referrals, partnerships, direct business opportunities, and boomerang hires.
To take advantage of your alumni network, you need to know how to reach the different members. Use a dedicated alumni engagement platform that holds all your alumni information. Your platform should also include a comprehensive member directory. 
This makes it easy to understand the full potential that this community has to offer. It also makes it easier to connect with relevant alumni when you need to.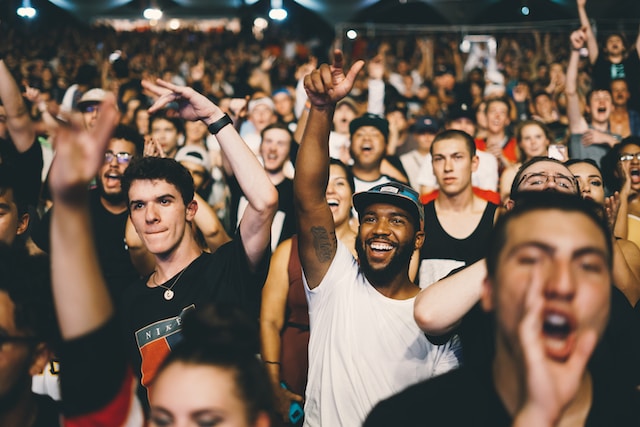 Keep Alumni Engaged 
If you want to get one thing out of your alumni network, it's encouraging engagement with your organization. The more engaged your alumni are, the more interested they will be in contributing towards your business development. 
You'll also need your alumni to be engaged if you plan to reach out to them, interact with them, and develop any kind of mutually-beneficial programs. 
Create a dedicated alumni engagement program that keeps former employees connected to the company and one another. 
You could send regular newsletters, plan alumni events, host webinars, or offer any other kind of alumni benefits. Personalizing your alumni engagement strategy will also increase engagement. 
Again, using a dedicated online platform to host and manage your alumni community is key to maintaining a high level of engagement. 
Highlight Alumni Success Stories 
One of the best ways to foster mutually beneficial relationships with your alumni is to give them a pedestal. This helps to inspire both past and current employees. It also helps to generate more interest in your business. 
Showcase success stories of alumni who have collaborated with your company after leaving. Show the value the alumni received from collaborating on business development initiatives. Also, make it clear that others can accomplish similar success stories.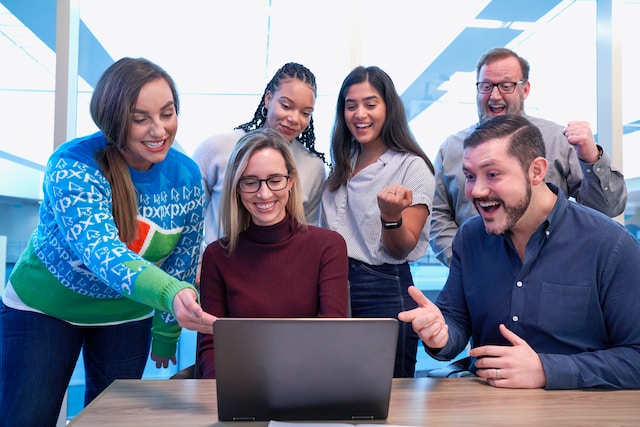 Implement An Alumni Referral Program 
Referral marketing generates 3 – 5x higher conversion rates than other marketing efforts. Referral marketing is insanely valuable for generating new partnerships, and the same goes for your alumni network. 
Implement an alumni referral program to encourage your existing alumni to refer potential clients or business partners. Offer incentives or rewards for successful referrals that lead to business opportunities.
Because people trust word-of-mouth referrals a lot more than they trust messages from brands, this strategy can be highly successful. 
And even if it doesn't result in direct business development opportunities, it can help you generate positive word-of-mouth buzz around your brand – which is key to organic business growth.
Personalized Your Alumni Communication 
We briefly mentioned the power of personalization earlier. If you want to engage with alumni on a far deeper level, personalizing your engagement strategy is key.
Tailor your communication with alumni based on their interests, expertise, and industry. By understanding the specific needs and goals of your alumni, you can present relevant business development opportunities that align with their capabilities.
Instead of blasting mass messages and communications across your entire alumni network, break this down and look for individual opportunities.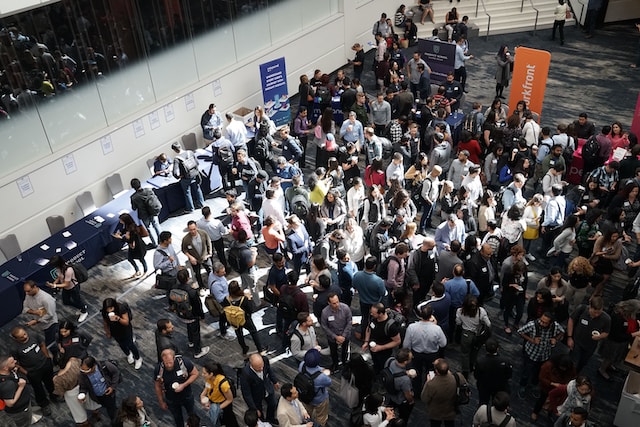 Host Networking Events 
Networking with alumni in person is invaluable for business development opportunities. 
Host networking events that bring together both current employees and alumni. This provides a platform for business development discussions and encourages organic collaborations. It could also help you discover relevant alumni opportunities.
Networking events offer value to your alumni community and current employees. Employees might discover mentorship or learning and development opportunities while networking with alumni. Likewise, your alumni may also benefit from networking with your current employees. 
Utilize Your Alumni's Expertise 
When you've developed an engaged alumni community, you may want to reach out to relevant members to use their expertise. 
Identify alumni who have unique skills or knowledge that could benefit your company's projects or clients. Consider using their expertise on a consultancy or partnership basis. This should be a win-win situation for both sides.
You could approach this on an ongoing basis with your business, or you could connect with certain alumni on collaborative projects. Creating opportunities for your alumni and current employees to collaborate on specific projects could open up new, exciting, and transformative business ventures.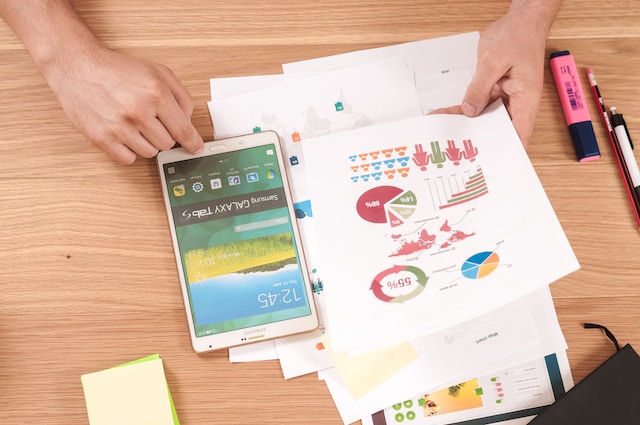 Gather Feedback For Improvement 
If you're going to combine your corporate alumni with business development opportunities, then you need to make sure your alumni are interested in your organization. This is where gathering alumni feedback becomes invaluable. 
Gather feedback from your alumni about their experiences with your company and how you can improve alumni engagement. Act on their suggestions to improve your alumni community and engagement strategy.
Set up metrics that measure the success of your corporate alumni engagement efforts. You could tie this to your business development integration to understand what business opportunities are generated through alumni engagement. 
Monitor these opportunities to assess their impact on your company's growth.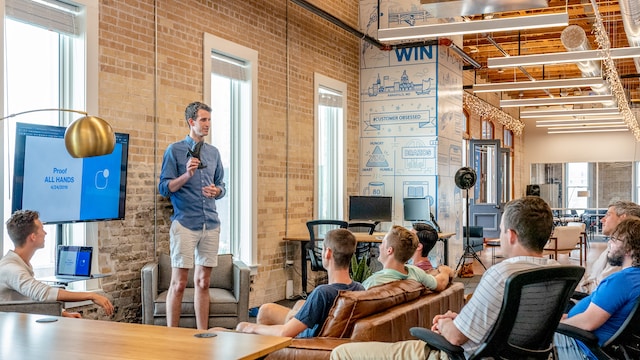 Get Senior Leadership Involved 
Gaining support from senior executives can make it easier to identify and act on alumni business development opportunities. 
Their support can help allocate resources and show the importance of using your alumni network for business development ventures. 
If senior leadership is involved, you could have more prospects to attract and engage with alumni for business development. 
Conclusion 
Knowing how to amalgamate corporate alumni management and business development could result in excellent business opportunities. With the right tactics in place, pulling this off can help any organization make the most of its alumni network for business growth. 
To achieve this, you'll need to use the right alumni community platform. With Aluminati, you can build a highly engaged corporate alumni network, and access a range of features that help you stay connected and engaged with your community members. Book a demo to see how the platform can help your corporate alumni management. 
Experience the world's most customisable community platform
What happens next?
Fill out this simple form
Our team will quickly get in touch
Need something else?  Give us a quick call
"After this demo, it was clear I didn't need to look anywhere else." 
Sam, Head of HR