Reading Time:
4
minutes
Alumni events are a fantastic way to get your school or university alumni community together. It is a good opportunity not only to reconnect, but also to let graduates and school leavers know what you are doing, how they can help, and what you have done with other donations.
Coming up with new ideas for events can be a tall order, especially if you are already overstretched capacity-wise with event planning and the many other duties associated with a busy alumni office.
Here are some creative ideas we have encountered from institutions across the world that might inspire you beyond arranging the traditional meet up in a bar!

1. Fun and games
Not all alumni events need to be high brow. Why not keep it simple, and organise a sports event or informal games evening? Some ideas include:
Rounders game: Great thing about this is is not as long a game as cricket, requires minimal equipment, and really builds team spirit – or cements old cliques! If you want to make it something to remember, get medals for the winners or other prizes.
Darts tournament: A great alternative to outdoor activities, darts can be enjoyed inside with the added benefit of being able to catch up over drinks in an informal setting, and importantly, not risk having your plans scuppered by bad weather. Again, minimal resources required, and it is a nice, quiet and intimate. Trophies optional!

2. Outdoor/indoor cinema
There is nothing quite like a familiar feel-good movie to bring a generation together. Relatively easy to set up, this event can be done indoors or out. Combine it with a simple buffet, drinks, and of course, popcorn, and you have yourself an event that your alumni can really get their teeth into. It is a great opportunity to raise funds for your institution or for charity.

3. Celebrity speaking event
Good public speakers and celebs are always going to have appeal, especially if the person in question is an alum themselves. Reach out to your alumni and you might be surprised at the stories they have to tell, it could be anything from climbing Everest to setting up a school in Serengeti or launching a successful startup.
Combine this with a nice meal and keep the drinks flowing, and it is a great way of raising funds and reconnecting.

4. Silent auction and dinner event
For your more senior alumni, a silent auction and fancy dinner could prove irresistible. It gives attendees an opportunity to network and socialise with other alumni whilst adding an entertaining, and potentially financially fruitful, twist to the evening.
For the auction, invite attendees to offer rare or unique items, for example, artworks by fellow alumni, signed books or sporting items, or an exclusive event invite. Special experiences tend to go down particularly well.
Have a look at how the University of California organised their 2018 silent auction event.

5. Golf Tournament
Golf is not just a great game for making business deals, it is a fantastic way to get your alumni together and raise funds for your institution. Golf tournaments are fun and easy to organise if you have the facilities to do so. If not, consider renting a local course. Ticket sales should cover any costs and partnerships with local businesses could raise lucrative sponsorship opportunities.
The University of Winsor has very successfully run sponsored alumni and friends golf tournaments – have a look at the sell-out event of July 2019 for inspiration.

6. Family fun day
For your generation of Alumni that are likely to have children, why not have a family fun day? A family fun day could consist of a host of different activities and events, including all the classics, such as sack races, apple bobbing and egg and spoon races. You could also include quirky activities such as human table football.
Never heard of it? Neither had I until I wrote this article, but have since discovered there is a whole world of these types of games for hire – have a look at this website for inspiration. Also, if you know there is an artist or sports person amongst your alumni community, this might be a great way to get them involved in running a fun activity. People like to be asked to help!
For more inspiration have a look at the running order of The Harvard Club of Princeton's BBQ and events day.
Want to see how Aluminate can help with your events? Book your free demo.
About The Author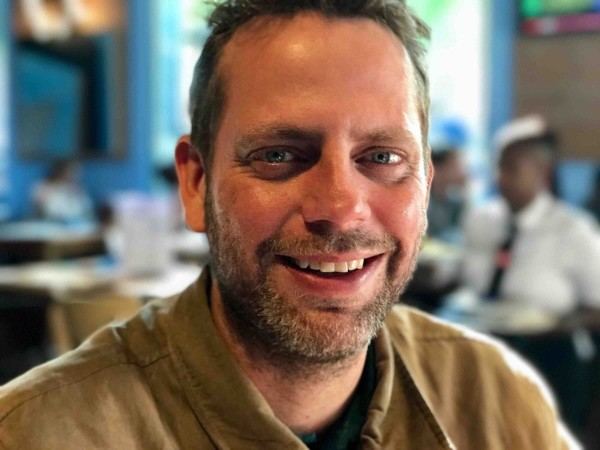 Andrej Dethlefsen
Marketing & Communications Officer at Aluminati
He is passionate about education, communications and community.