Reading Time:
14
minutes
The key to a strong community is solid buy-in from your alumni. Without them, there is no community.
That is why it is so important to nurture relationships with your network and provide them with innovative content and events in order for them to form their own relationships and build on the community.
The fact of the matter is that people want to feel valued and recognized. By acknowledging their skillsets, identifying their interests, and personalizing your communications, you will be able to build a powerful network who are loyal and willing to support you and your alumni initiatives.
In this article, we will delve into what the true meaning of alumni engagement means, why it is important, and the top five ways to improve your efforts.
What Is Alumni Engagement?
Alumni engagement is the term used for when your alumni community is interested and actively involved in your institution. This can include engagement like attending your events, engaging with your brand online, supporting your institution financially, sharing content and driving people to join the network, or spreading positive awareness about your institution.
Alumni engagement is a form of relationship-building with your institution. Instead of simply sharing information with them in a one-way flow, alumni engagement encourages your alumnus to interact with your organization.
Alumni engagement is critical for helping alumni programs achieve their goals. Ultimately, it means institutions can continually benefit from their alumni's skills, backgrounds, and the networking connections they have formed The more engaged your alumni network is, the more easily you will be able to achieve your alumni objectives.
A key aim of alumni engagement is to get longevity with your members. This means joining from early on in their careers or tertiary education and staying an active member for years.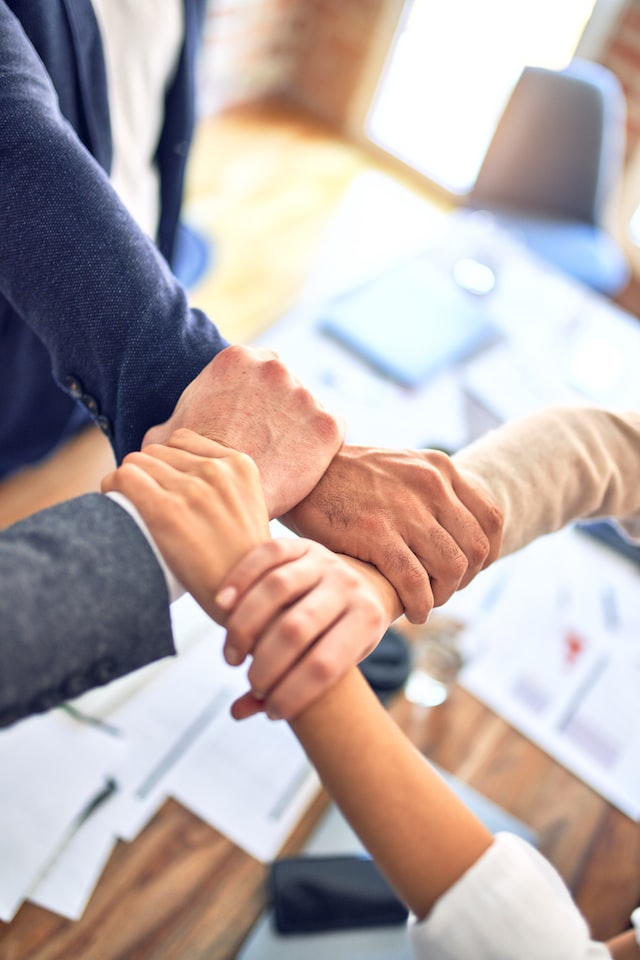 Why Is Alumni Engagement Important?
An active alumni member can be pivotal in a number of ways:
They can assist with mentoring existing students and offer them informative career guidance and opportunities

Act as brand ambassadors for your alumni community

Contribute financially or be a key sponsor

When hosting an event, they can play the role of a guest speaker and offer valuable expertise
8 Methods To Improve Alumni Engagement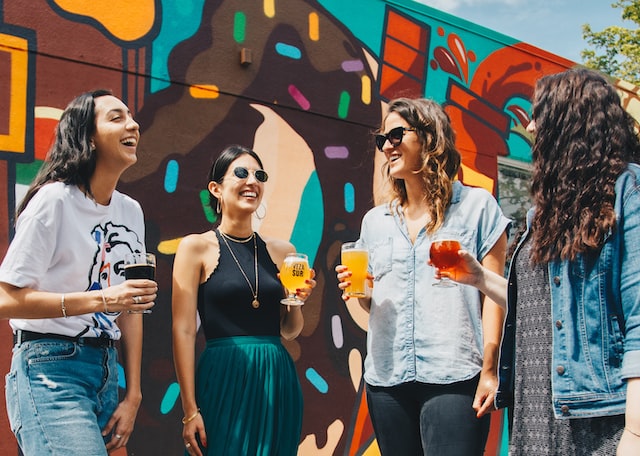 1. Create Audience Segments
Just like you need to understand what topics resonate best with your alumni, you should also try to understand the different types of audiences that exist within your broader alumni network. This will allow to you create segmented lists, or specific communities within your alumni. 
For example, if we're dealing with college alumni, you can create alumni lists based on faculties. This means you can send engineering-related events and news to engineering alumni, and humanities topics and events to humanities alumni. This is a broad example of how this works, but you can segment lists in more detail. 
You could achieve this by creating alumni lists based on specific topics that alumni respond to. For example, email marketing can be used as your main channel for sharing content with your alumni network. You could send out an email on a topic (a business-related event). 
All recipients who engaged with this email can be automatically grouped in a mailing list (for business-related events). All recipients who did not engage with the email can be placed in a different list. 
This categorizing method allows you to send more relevant content to your alumni network and therefore, increase engagement significantly. 
2. Host Networking Events
One of the best ways to engage your alumni is through networking events. This is one of the main reasons why people want to join your alumni program in the first place. 
Networking events can take many different forms. A great strategy is to make these events fun and interactive. 
Host a wide range of events, and think of ways that you can make these events unique, and different from the traditional on-campus networking sessions. 
You could host events that center around a noteworthy guest speaker, or you could take a more active route by organizing golf days, alumni brunches, etc. By offering a wide variety of event ideas, your alumni will be more interested and enticed to engage with your network. 
3. Maintain Your Database
Your communication is only as effective as the quality of your data. Effective alumni programs invest in keeping contact information up to date. Successful outreach is only possible with up-to-date contact information.
It can be disheartening professionally as well as personally if your communications fall on deaf ears, or your initiatives do not work as well as you had hoped.
At a recent CASE exhibition, Jacob Jenson, Technical University of Denmark said: "Consider data as fuel for your database. You need enough fuel to get where you want to go. Too much data, or the wrong type, will waste your resources."
Maintaining an up-to-date database can be a challenge, especially if you do not have a system for regularly updating records. 
The first step is to ask for contact information from students before they graduate, and then get updates from alumni whenever possible, at events, over the phone, via email and so on. If you have an online platform, Alumni can often update records themselves, or with advanced solutions like Aluminate, by synchronising profile information from social platforms such as LinkedIn or Facebook. 
With Aluminati's Social Network Sync, The University of Manchester received 20,000 individual data updates in the first 6 months of use.
The fact is that effective outreach is not possible without current contact information.
Top tip: Collect alternate email addresses from your alumni. DTU grew their database from 3000 to 4200, and increased deliverability as their email solution blocks invalid addresses and will deliver to the alternative address.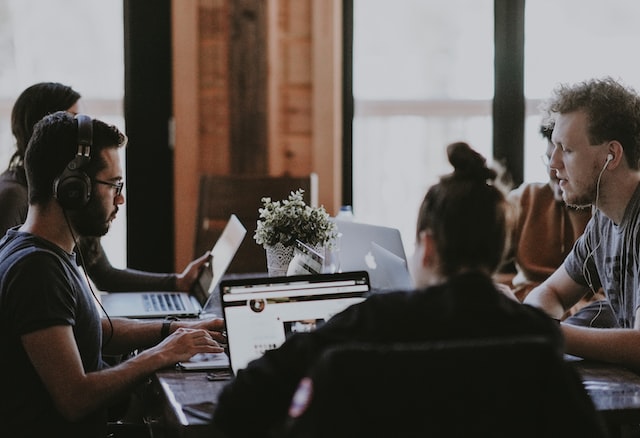 4. Focus On Online Alumni Engagement
We live in a digital world, where so many of us study, work, and live our lives online.
This means your alumni engagement strategy should follow the same approach. This is also important because many of your alumni will likely be based in different countries and areas around the world. By focusing on online alumni engagement and virtual strategies, you will be able to attract larger attendance. 
This could include online events, like webinars and conferences, or fun engagement tactics, like alumni giveaways or sharing photos and videos to start conversations. Whatever the case, engaging with your alumni community online will make it a lot easier and more accessible for your alumni to connect with your institution. This should result in greater levels of engagement. 

5. Use the Right Alumni Engagement Platform
Hands-down, one of the best ways to keep alumni engagement levels high is to use a highly effective alumni engagement platform. This platform should make it easy for alumni to connect and communicate with each other, as well as engage with your institution. 
It should include features like an easily accessible membership directory and simple communication features. 
Your alumni portal is also where all unique alumni content is shared. This includes items like events, videos, or blog posts for your alumni. Sharing this alumni engagement content through a portal makes it a lot more exclusive to be part of your alumni network. 
An alumni platform, like Aluminate, not only ticks all these boxes but also enhances the alumni experience which will help you improve engagement. 
6. Offer Alumni Mentorship Programs
Another excellent way to improve alumni engagement is through
mentorship programs
. This is relatively easy to set up through your alumni network, and it's an avenue that can add a lot of value to your alumni community. 
Your mentorship platform should be structured so that younger alumni or people who are early in their careers can find mentors through more experienced alumni. 
This could entice people to join your community at the prospect of boosting their careers and connecting with valued members of their industry. 
7. Be Consistent With Engagement
Consistency is key. Far too many organizations develop an alumni network and then leave it alone for long periods of time. 
If you want to keep your alumni interested, then send regular updates, share news, newsletters, host events frequently, and consistently share content that your alumni will be interested in. This will help you attract a steady stream of engagement from your alumni network. 
8. Tailor Communications Channels
In a recent conversation with one of our clients, they stressed the importance of using the right communication channels for different audiences based on their expectations and social experience.
"I think we've got to be careful in fundraising and alumni relations in higher education not to see post, phone and email as a kind of 'holy trinity' when it comes to personalised marketing and communications. 
These channels might be OK for alumni who have lived the majority of their lives with phone and post as core methods of communication, and who have adopted email as it became mainstream… but the majority of today's graduates who enter university in their late teens will probably only ever have known fast internet, and will have grown up with a multitude of social and communication channels. So their expectations of how we communicate with them both now and in future may be very different to what we've known and had success with as a sector to date, and how we build relationships with them will need to adapt as a result – as will the communications channels we use to do so."
Their assertion is backed by the whitepaper Mind the Gap: Communicating Through the Ages from NTT Data. The differences are made very clear in the guidance offered.
'Generation Xers grew up with email communication, and despite the general complaint of "email rules my life," they can't live without it. Email remains the most prevalent communication medium for this generation.'
'Given their comfort with and proclivity for technology, communication with millennials (generation Y) should utilize technology as much as possible. Text, instant messenger and mobile phone app technology all align with the Generation Y interest in instant communication.'
'Communication with generation Z should leverage their comfort with multitasking by focusing on multiple platforms, short snippets versus paragraphs (so-called "snackable" content) and visually stimulating content.'
Use guidance like the whitepaper above to ensure that you are using the best channels to communicate with your different alumni, and tailor your communications accordingly. 
Conculsion
Engagement is the most important factor when it comes to developing and improving a strong alumni network. 
It's not necessarily only about how many members you have in your alumni community, instead, it is also about how interactive and interested they are. 
Use the strategies listed above to build the ultimate alumni network that provides long-term value to your institution. 
Get in touch today to see how Aluminate Community Builder can help your organisation develop a strong and meaningful alumni network.