a membership platform that grows with you.
Book a demo to see why Aluminate Community Builder is the only membership solution you will ever need.

Why choose Aluminate to build your community platform?
Aluminate Community Builder allows you to build and evolve a thriving MemberCommunity.
Your community is unique, so your platform should be too. The Aluminate Community Builder is an innovative, customizable platform that grows and evolves as your membership community's needs change. The platform provides a safe online space for your members to interact, grow and thrive, creating a stronger network that your members will value.
Tailor the platform to match your brand and provide a secure, personalised experience for all of your members. A unique builder system means Aluminate Community Builder is the only platform with the flexibility and customization to evolve and adapt to suit your communities' ever-changing needs. Our friendly support team will get your platform up and running and our in-house experts will always be on hand to offer strategic support.
Key benefits:

Unrivalled flexibility and customization to futureproof your platform.
Your own branded, private and secure platform exclusively for your members.
Tools and data to create personalized and relevant user experiences.
Enhanced integration allowing you to embed external content and data imports.
Expert advice and support to grow your membership and get the most out of your platform.
With its unique builder function, Aluminate Community Builder makes adding bespoke functionality cheaper and faster, so it can grow with your future needs.
Popular Modules & Features
Aluminate Community Builder is a mature and well-developed platform features everything you need to build, sustain, and understand your community networks.  Below are a few of its popular features and functions. If you would like more information please contact us.
Outstanding In-House Support at Your Fingertips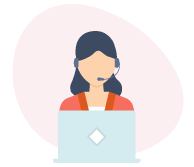 We collaborate with our clients to ensure a smooth and rapid deployment of your platform. Once launched, Aluminati's premium, in-house support team are  there to help. Training and consultancy services are there to ensure your platform is everything you dream it to be.
Want more information?
Contact us for a chat or email for additional product information.
T: +44 (0)1638 676 232