Our team
Aluminati is home to a powerhouse of sector experts, technical wizards and dedicated support staff. Meet us below.
Daniel Watts
Managing Director, Founder
Daniel leads the Aluminati team and has overall responsibility for defining the company's technical and business strategies. With his deep sector knowledge, he continues to lead on product R&D, creating high-end community engagement software for the top organisations in the world.
Daniel has an international background having grown up in Malaysia and with an education spanning American international schools to traditional British boarding schools. Graduating from Oxford in 2002 he founded his company at the age of 21.
A recognised expert in online engagement, Daniel is regularly invited to speak at industry events, chairs the UK's Mentoring Professionals Conference and hosts exclusive round-tables, bringing together expert community professionals.
In his spare time Daniel enjoys the physical and mental challenges of basketball, coaching the Darwin College women's' team to Cambridge University championship titles for 4 consecutive years.
Derek Watts
Director, Corporate Strategy
Derek has been involved with Aluminati throughout its existence and remains one of the major shareholders in the business. With over 30 years' experience in founding and growing successful international enterprises, Derek's knowledge and guidance has been essential to the success of the company. As the owner and Managing Director of Nitritex, a phenomenally successful global cleanroom and medical consumables supplier, he contributes invaluable high-level leadership to Aluminati.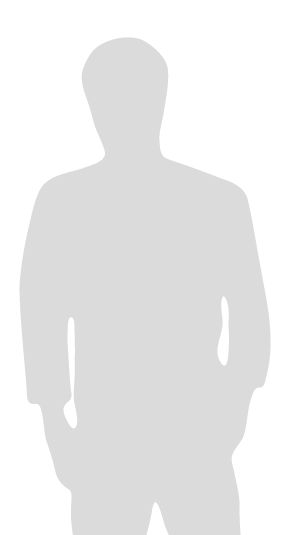 Roger Garner
Technical Director
Roger joined the company in 2005 as a Systems Developer and is our longest serving member of staff. With his comprehensive knowledge of the company's technical systems, Roger leads the software development team, keeping abreast of latest technologies and ensuring our internal processes run efficiently so we can continue innovating across the range of Aluminati products.
Rebecca Whitton
Head of Client Success
Rebecca works with our launched clients on integrating their user feedback onto the platform and ensuring they are meeting their success metrics. She also manages our client community platform, Community Builders, where she posts updates about our upcoming & past events, blogs, resources and upcoming & completed updates to our services. B
Before joining Aluminati in 2018, she previously managed teams working with complex medical devices, but originally started out by breeding seahorses at a London aquarium! Born and bred in Texas, she has a passion for books, games and food.
Fabio Camilli
UI/UX Designer / Front-end Developer
Fabio is our talented Italian Designer, creating new engaging and attractive interfaces for our products, sites and marketing materials. Using the modern wonders of technology, always seen with his trademark cap he only removes it to wear a helmet to ride his classic white Vespa.
Krisper Nõlve
Senior Systems Developer
Krisper was very much a 21st century recruit. Having applied for the role from his homeland in Estonia, we interviewed him over Skype and were impressed by his direct no-nonsense answers to our technical questions. Krisper flew over to join us in 2012 and has been a core part of our development team, working on new products and features for our membership. Krisper likes to microwave oven pizzas and no one knows why.
James Martin
Web Developer
With an Internet Technology degree from Portsmouth and several years of experience working agency-side, developing websites and web apps, James joined the Aluminati family in 2015. James is a master of dog agility, with his trusty sidekicks, Toby, Pepe and Cooper.
Ben Yeomans
Systems Developer
Ben is the latest addition to the development team joining in April 2017, and is responsible for maintaining and developing new features for the Aluminate platform. Ben is an alumnus of the University of Nottingham, with a degree in Computer Science. Ben's claim to fame is having nearly 74,000 views on a video of his goalkeeper 'skills', which was featured on Soccer AM!
Andi Sherratt
Systems Administrator
With 20 years' experience in the industry, Andi fulfills the critical Systems Administrator role and ensures that our server infrastructure remains available despite constant growth. A truly dedicated hero, Andi responds at any time of night or day to ensure that any problems are resolved immediately. His previous experience working at a company protecting militarily sensitive data enables him to also take a crucial lead on securing our systems and data. Andi is a keen and accomplished homebrewer, often bringing in small samples to share.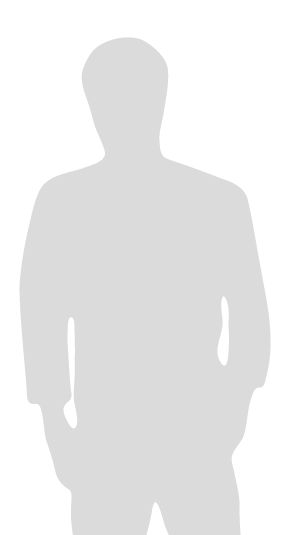 Lee Grant
Solutions Consultant
Lee joined Aluminati in our support team and has risen up the ranks through support supervisor to her current position. Lee now works closely with the development team to ensure that new features and bug fixes are up to muster. Nothing goes live without her approval and the development team strives to win it! The multi-talented Lee does martial arts and Bellydancing outside of work, having a degree in Illustration also contributes her creative talents.
Anthony Vine
Customer Support Officer
Anthony is part of our friendly, efficient technical support helpdesk team assisting end users across the world with any technical issues and queries, and works hard to ensure their happiness. He's a mean drummer and a Captain Barbossa lookalike at the weekends.
Shaun White
Customer Support Officer
Shaun is the latest, chirpy addition to the technical support team. Shaun previously worked in customer services for Spotify, used to be a snowboard instructor and enjoys keeping trim and fit in the gym.
Jason Wright
Operations Manager
Having graduated with a first class honours degree in Accounting and Business, Jason joined Aluminati to help manage the day-to-day accounting for the company, working with Mike Dube to fulfill our financial obligations. Jason also manages our global sourcing and supply services and liaises directly with our international trade customers, Shanghai office and suppliers to develop new quality products, ensuring they are delivered to specification and on time.
Maria Gutierrez
Strategic and Mentoring Consultant
Our lead mentoring consultant, Maria has worked in Higher Education since 2009. She started as a Project Manager in the Boston University Community Service Centre, where she partnered with Harvard's community service initiatives. She then went on to pursue a Master's in International Business from Hult International Business School, which further developed her expertise in project management, volunteer management and stakeholder engagement. Once in Europe, Maria became Alumni Volunteer Coordinator at King's College London and led the tender process and deployment of Aluminate as King's' mentoring platform. She soon progressed to Alumni Volunteer Manager, leading up a team of four staff members and managing nearly 50000 alumni volunteers worldwide. Maria is a certified Behavioural Coach and is also a Trainer for Mentoring Trainers, Mentors and Mentees.
Johana Canda-Fiserova
Strategic Engagement Consultant
Johana has extensive advancement experience as has worked in the higher education sector both in the USA and the UK for the last 14 years managing AR teams, launching community networks, advising universities in engagement and fundraising.
Johana is also an active CASE member, having presented at several CASE conferences and is a regular speaker at Advancement conferences across continental Europe.  Johana is passionate about innovation in advancement and in her spare time focuses on photography and creating a children's education app about managing finances.
Poppy Scale
Client Engagement Manager
Poppy joined the Aluminati team in March 2020 as a Client Engagement Manager. She has worked in the Education Technology sector since 2013, predominantly with Higher Education Institutions throughout this time.
Her role at Aluminati entails working closely with both Education Institutions and Corporate Organisations to showcase Aluminate Community Builder and help bring our clients community visions to life through the platform. In her spare time, she is a keen skier and can often be found cycling around the Cambridgeshire countryside on her much loved road bike (weather permitting)!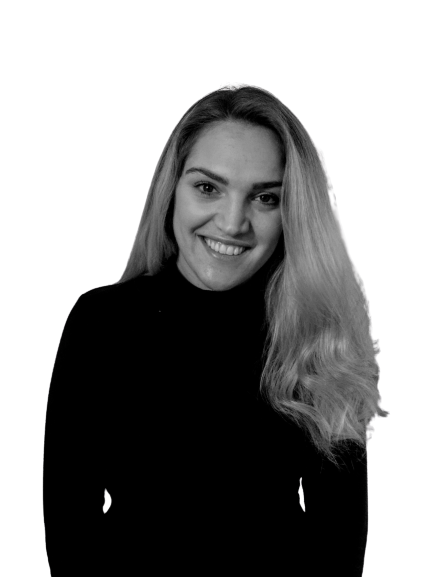 Bozena Horvathova
Client Engagement Manager
Bozena joined the Aluminati team in April 2020 as a Client Engagement Manager. She has worked for award-winning digital training provider helping mainly Education and Facilities Management sectors to deliver training via an innovative digital learning platform powered by machine learning since 2017.
Her role at Aluminati entails working closely with both Education sector and Corporate Organisations to showcase Aluminate Community Builder and help bring our clients community visions to life through our Aluminate Engagement Platform which is helping to engage and grow communities more effectively.
In her spare time, she is a keen skier, enjoys cooking, travelling and spending time with her family and friends.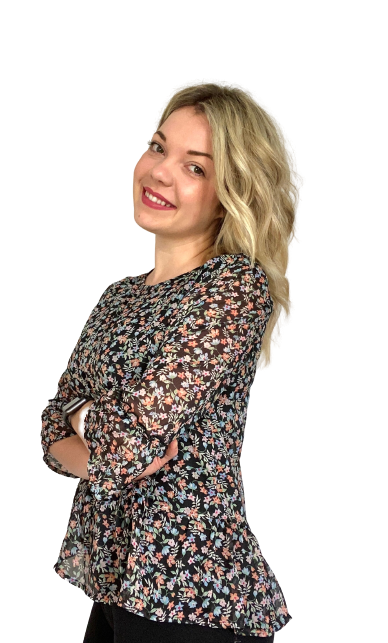 Ashley Parmenter
Client Projects and Service Manager
Ash is our Client Projects and Services Manager, and joined Aluminati in 2021. Having worked in customer service for over 20 years, Ash knows how to ensure our customers feel valued and how important it is to deliver outstanding service throughout every step of the journey. He has a long IT background, being self-taught about numerous aspects of technology from a young age as well as having closely managed and supported IT change projects. Ash is a keen advocate for communities, no matter the shared interest or goal, and how they can support each other and work together towards the betterment of the members within it.
Ash is massively into popular culture and in his spare time likes to play video games with friends, watch movies, and spend time with his superhero-obsessed daughter.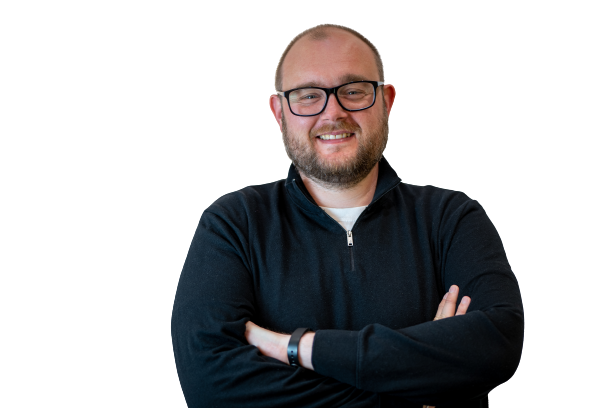 Corin Woodward
IT Customer Support Officer
Corin is a part of our helpdesk team that supports our users with technical issues and queries, aiming to provide the highest level of service and satisfaction. In his spare time, he is an F1 enthusiast and guitarist with a growing interest in reptiles.
Nathan Osborne
Service & Quality Assurance Technician
Nathan Joined the support team right at the beginning of 2019 assisting end-users across the world with any technical issues and queries they may have. He now works closely with our clients to make sure they get the most out of the ACB platform.
Nathan is an avid game collector and heavy music enthusiast, but nothing comes close to his love for his pup Pixie!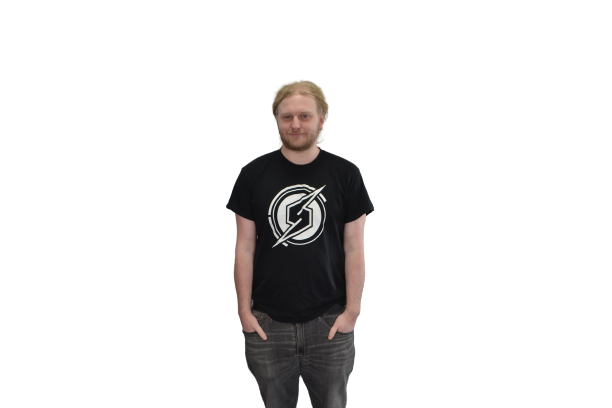 Alistair McMillan
Marketing & Communications Manager
Alistair has been with Aluminati since August 2020.  He oversees all marketing activities for the company, specialising in digital campaigns.  You can read his articles over on our blog/resources pages and hear his dulcet tones as our in house voice-over on many of our videos on our Youtube channel. Alistair can also be found hosting our Creating Connection events.
In his free time, he enjoys making food, eating food and thinking about food.  Alistair also plays Percussion, (not so much during the pandemic though!) He is also an aspiring voice actor and has just narrated his debut audiobook for Audible.