Aluminate Engagement Platform
A platform that places at its heart the formation of meaningful inter-member relationships. Let your community shine by providing them a safe online space that understands their needs and inspires personal connections through clever, intuitive design.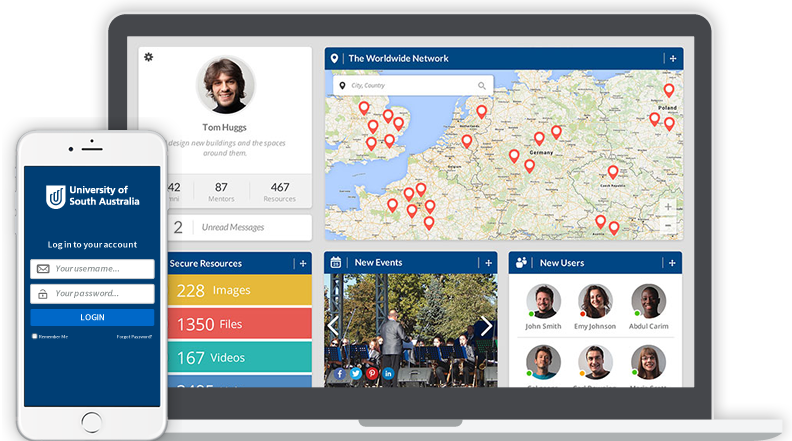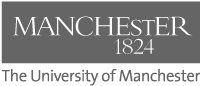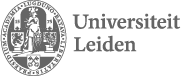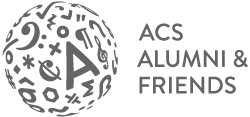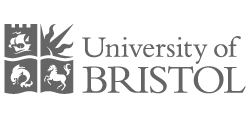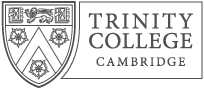 Premium Engagement Modules
Enhance your platform with a range of relationship-driven, content-driven and administrative modules.
The Directory
A dynamic discovery module to enable your members to find and communicate with one another – even those who haven't yet registered.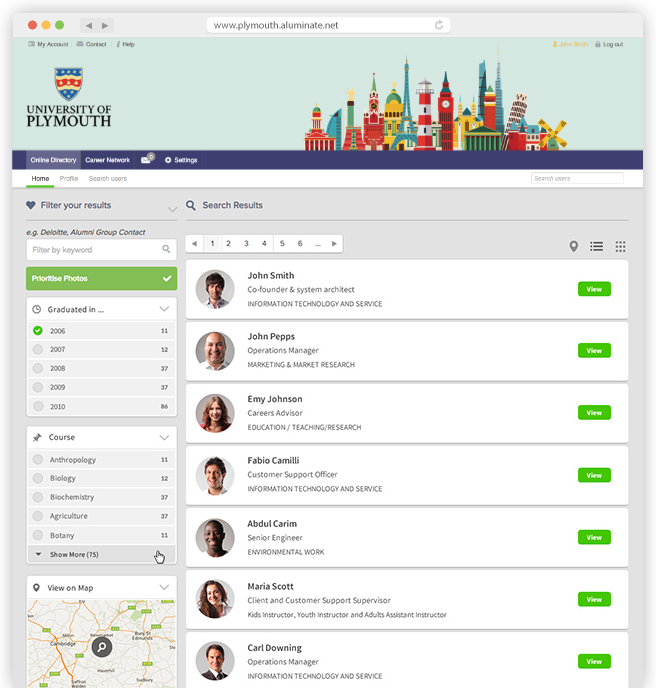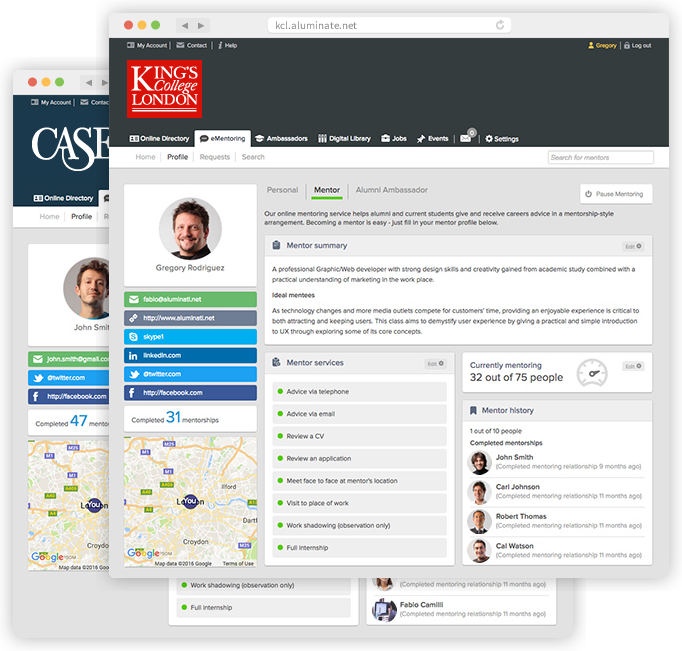 eMentoring Network
A self-organising, peer-to-peer mentoring platform that scales globally with minimal staff resource. Aluminate eMentoring avoids the resource-intensive process of manually matching mentors with mentees but includes all the necessary functions to safeguard the user experience.
Advanced Mentoring Programmes
Launch multiple focused mentoring programmes where you have staff resource to fully approve mentor applications and mentee connection requests. Efficiently manage all of your existing 'offline' programmes across your institution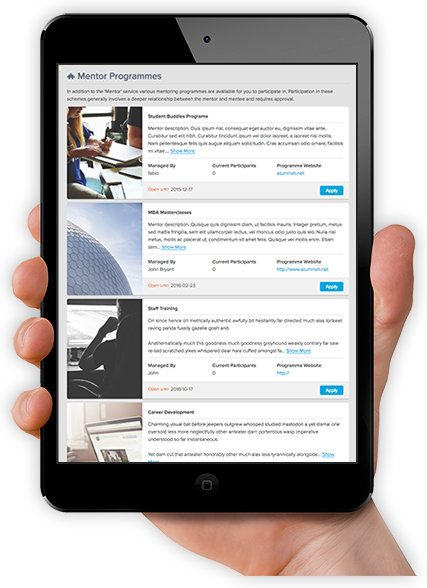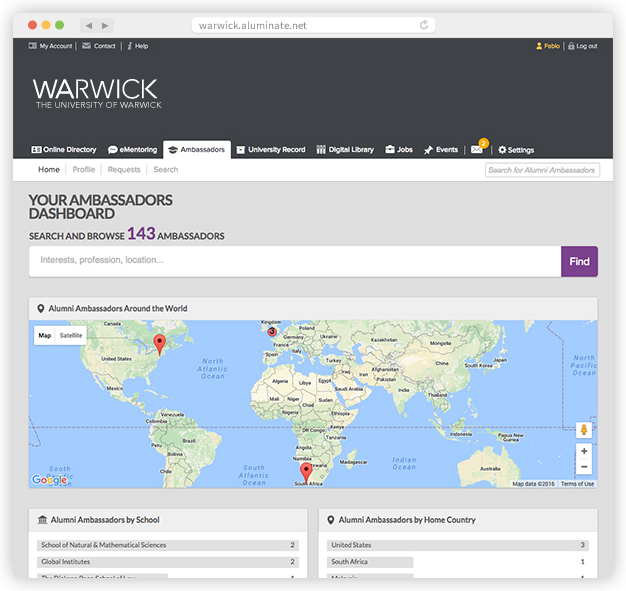 Ambassadors
Inspiring prospective students to come to your institution by connecting them with current students or alumni.
Advanced Chapter Management
Give your international representatives the tools to manage online membership of regional or special interest chapters, with group-exclusive discussions and event promotion, whilst maintaining institutional branding.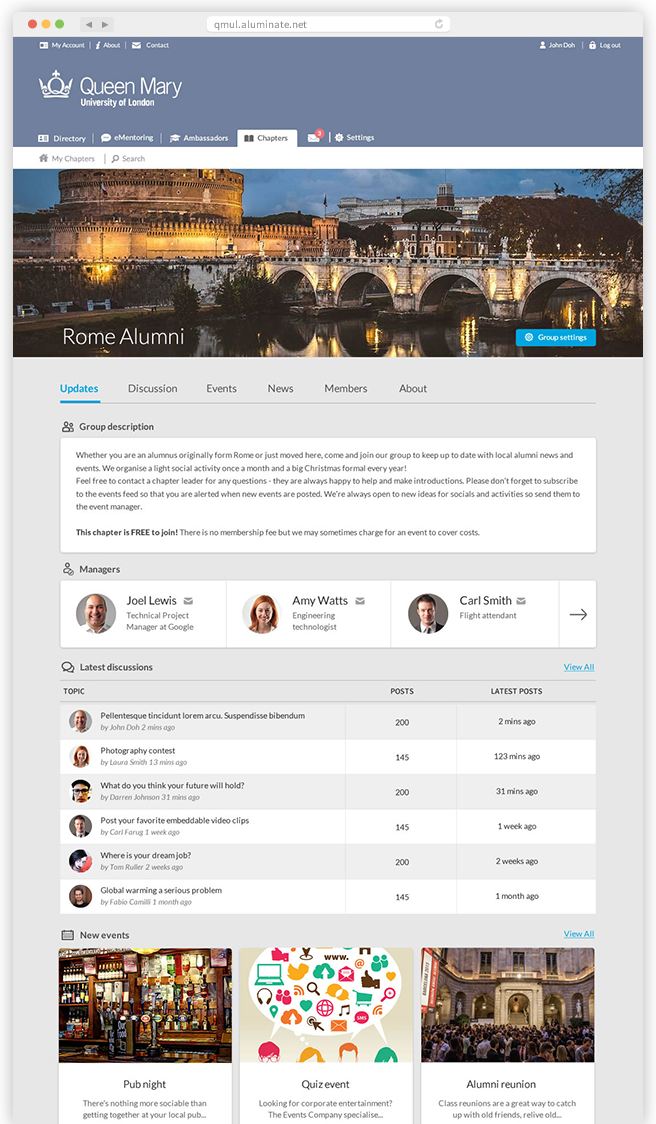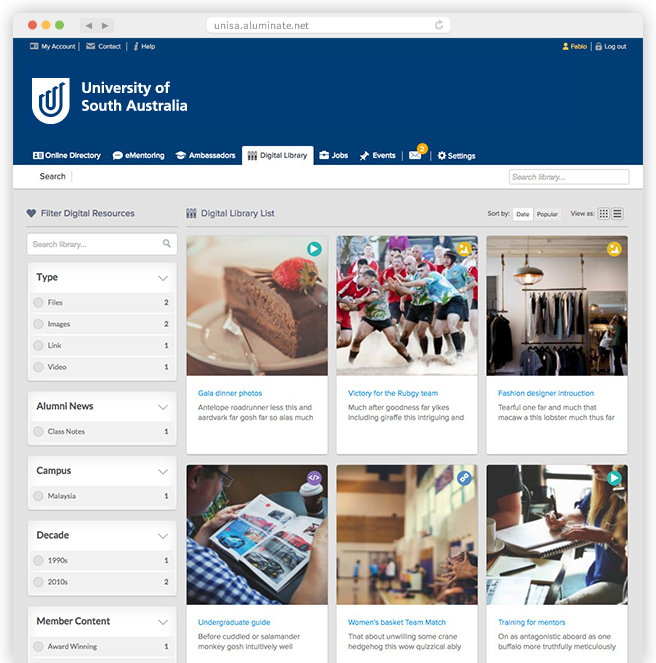 Digital library
An online archive allowing you to publish protected downloadable resources with full tracking statistics.
Social Media Centre
Social Media Centre is the perfect way to display an unlimited number of social media feeds from Facebook, Twitter and YouTube. These can be displayed both on their own page as well as at the forefront of your portal dashboard, keeping your members engaged.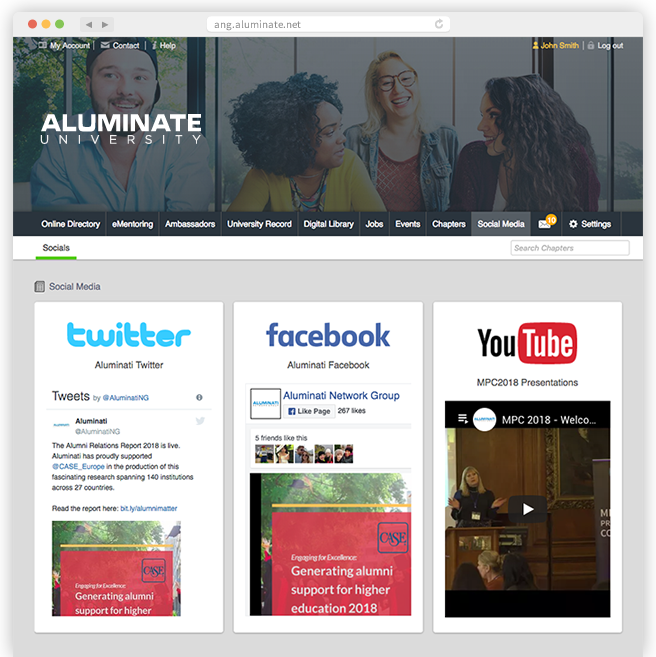 The Dashboard
A visually enticing and ever-changing landing page showcasing
all your portal has to offer.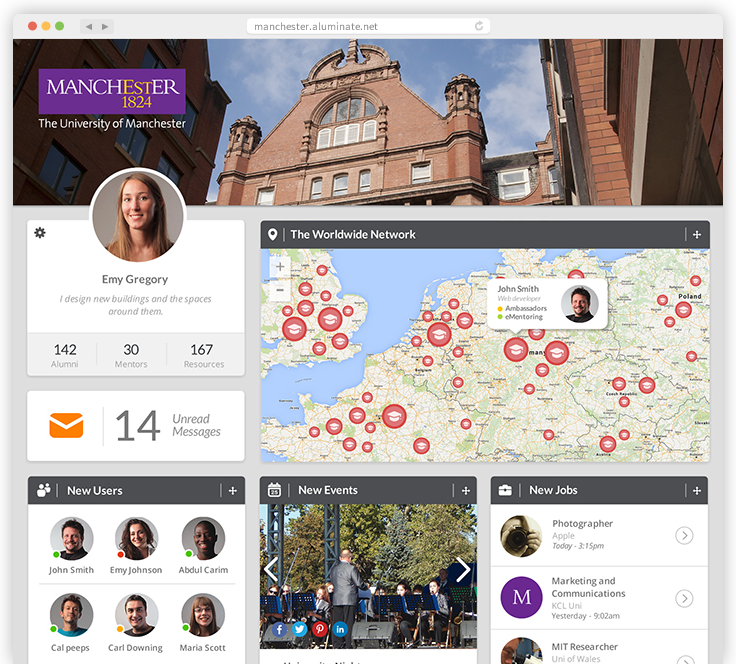 Your Interactive Community Map
Visualise your community on a fully zoomable, draggable map of the world, supporting up to 500,000 plots and including the ability to click on a location to see who is there.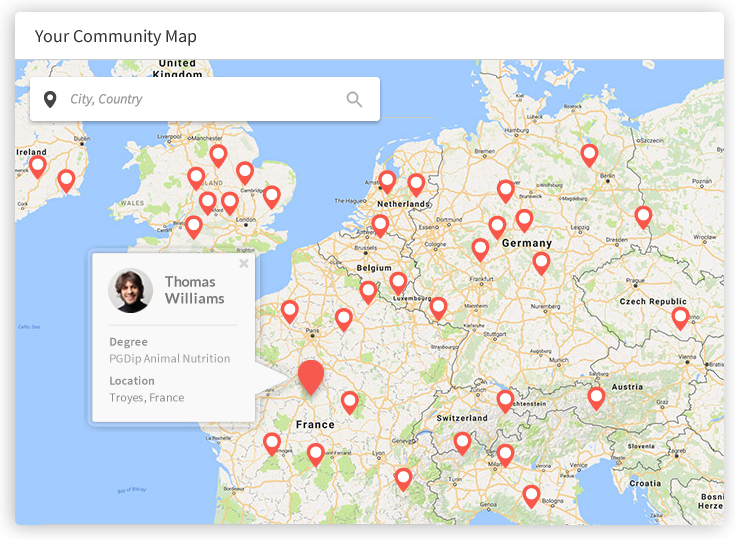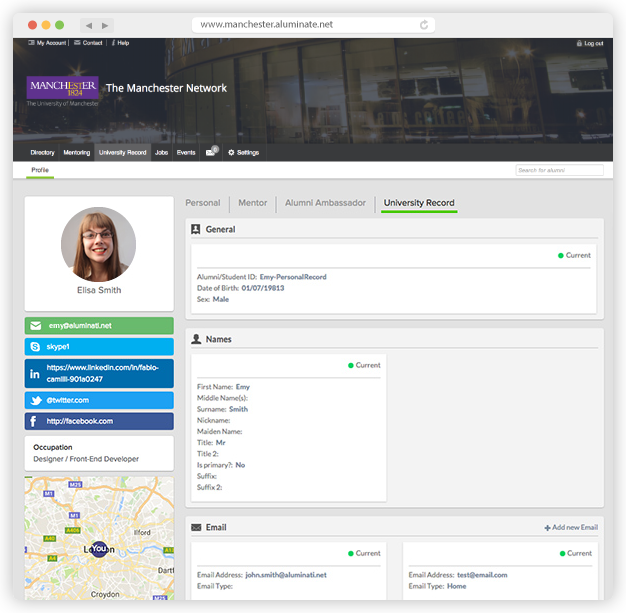 My University Record
Give your members a full and private view of their official database record and invite them to submit updates directly to you.

Customisations
You can customise the design, profile fields and every word within your tailored platform so that your members feel truly at home.

Identity Validation
To create a safe and high-trust environment, all registrations are put through a rigorous but efficient identity verification process.

Management Tools
Authorised staff have access to a powerful management area from which they can steward the community, run reports and manage data.

Data Imports and Exports
Use your own data to 'seed' the profiles of users and then export fresh data that users have updated, all tied back to your own database ID.

SSO & Integrations
Advanced installations of Aluminate can benefit from standard or bespoke single-sign-on and data integrations.

Custom User Groups
Support all your communities! Aluminate allows you to customise the full experience per user group, be they alumni, students, staff, offer holders and more.
Testimonials
Stories of SUCCESSFUL Aluminate services
e-Mentoring scheme

The e-Mentoring scheme that has been set up at Lincoln College, Oxford, is now one of the College's proudest achievements in my view, giving career advice to students that very few will have access to.